Rotary Club of Rancho Cucamonga
The Rotary Club of Rancho Cucamonga is a service organization for the communities of Alta Loma, Rancho Cucamonga and Etiwanda.
Our Rotary Mission: To Make a Difference
Together we see a world where people unite and take action to create lasting change across the globe, in our communities, and in ourselves. By honoring our past and embracing our future, we can evolve and keep Rotary not only relevant, but thriving. The time is right to move toward realizing a new vision that brings more people together, increases our impact and creates lasting change around the world.
Together we
Work with Rotary International to make the world a better place
Find problems in our own community that we can address
Work to solve problems both locally and globally
Facilitate the coming together of hard workers and leaders within our community
Join us to
Make a difference
Be a part of a global organization that has been addressing challenges around the world for more than 110 years
Network with other rotarians in the community
Develop personally
Become a Sponsor
Help support the Rotary Club of Rancho Cucamonga with an Annual Sponsorship to provide the community these worthwhile annual endeavors. Services support the community's youth, elderly and vulnerable.
Upcoming Events
It seems we can't find what you're looking for. Perhaps searching can help.
Latest Posts
On December 17th the Rancho Cucamonga Rotary Club and the Los Osos Interact Club volunteered to work on the Rotary International Rose Parade float.
Rotary has a long tradition of entering floats into the Tournament of Roses Parade. Since 1980, the club has proudly presented a float at each parade to bring our message of "Service Above Self" to over 40 million viewers annually.
The theme of the 134th Rose Parade was "Turning the Corner". Rotary International produced this beautiful float named "Serving with Imagination and Hope".
This years Rotary International was awarded winner of the Princess Trophy for Most Outstanding Floral Presentation among entries 35 feet and under.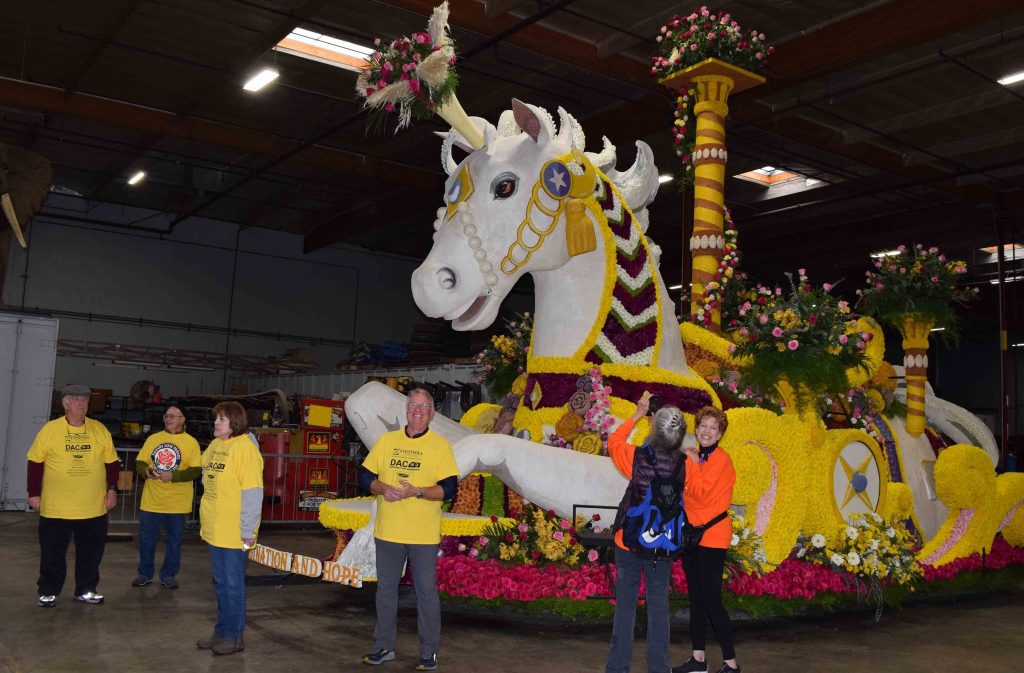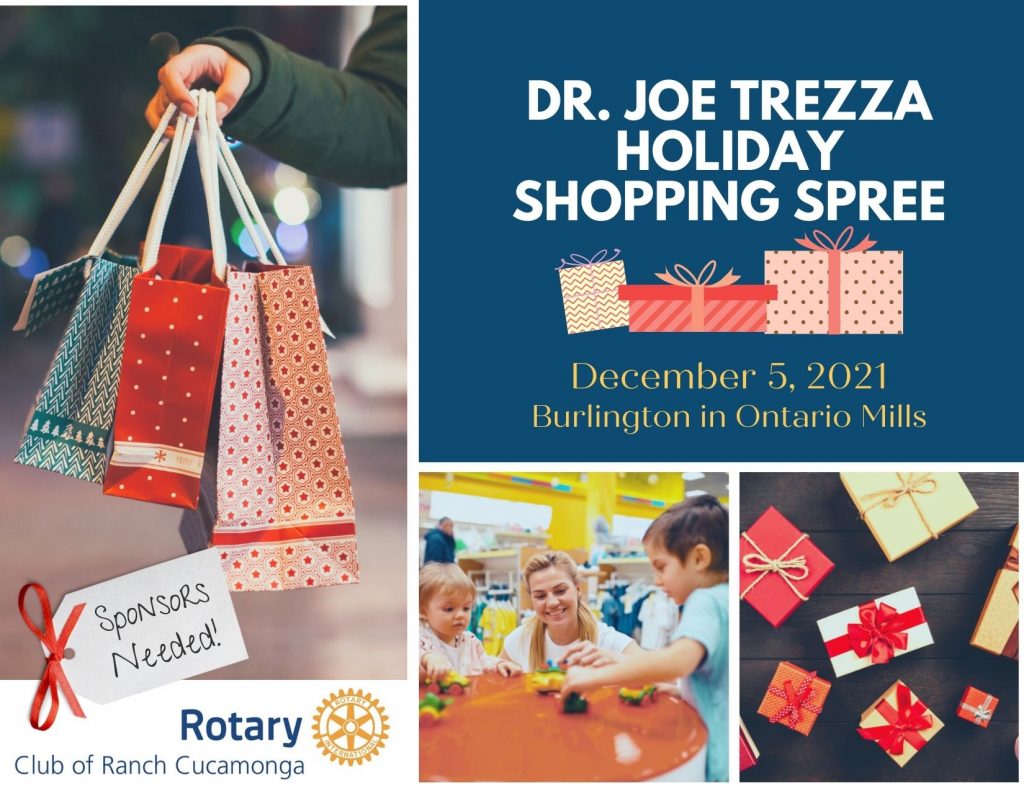 The Dr. Joe Trezza Holiday Shopping Spree will be held on December 5, 2021 at Burlington in Ontario Mills. Consider becoming a sponsor or volunteer and join us for the activities!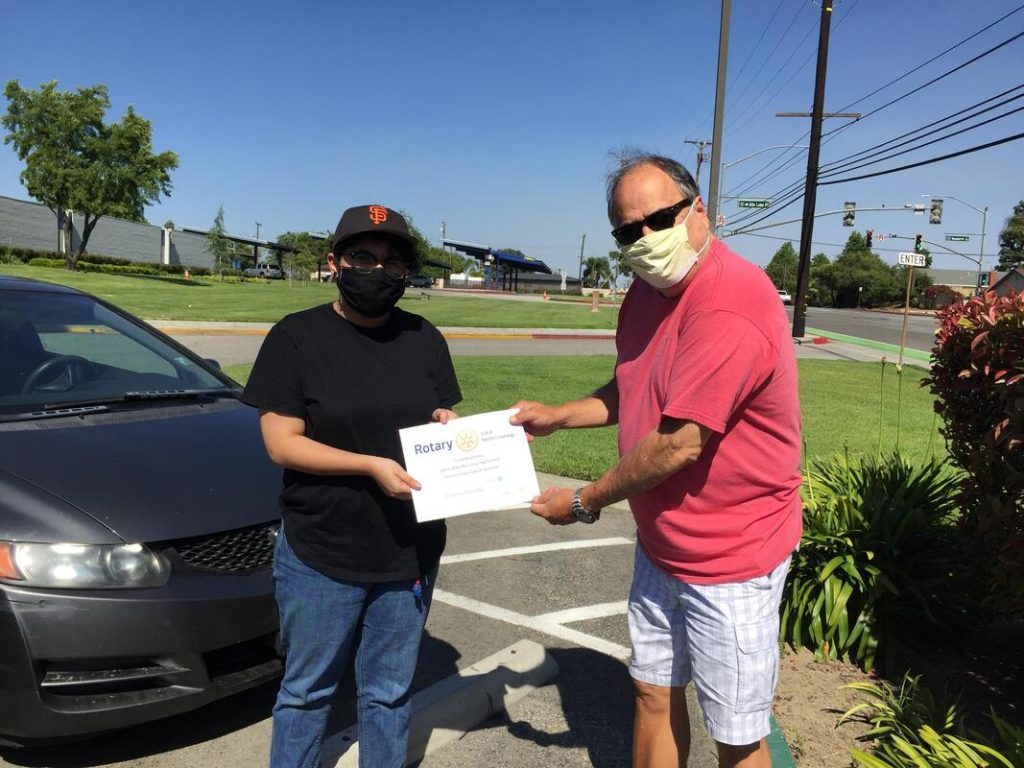 Awarding our ALHS Interact Club President Victoria Reynoso & Rick, our Club President, the Senior Interact Certificates and their Interact Pins.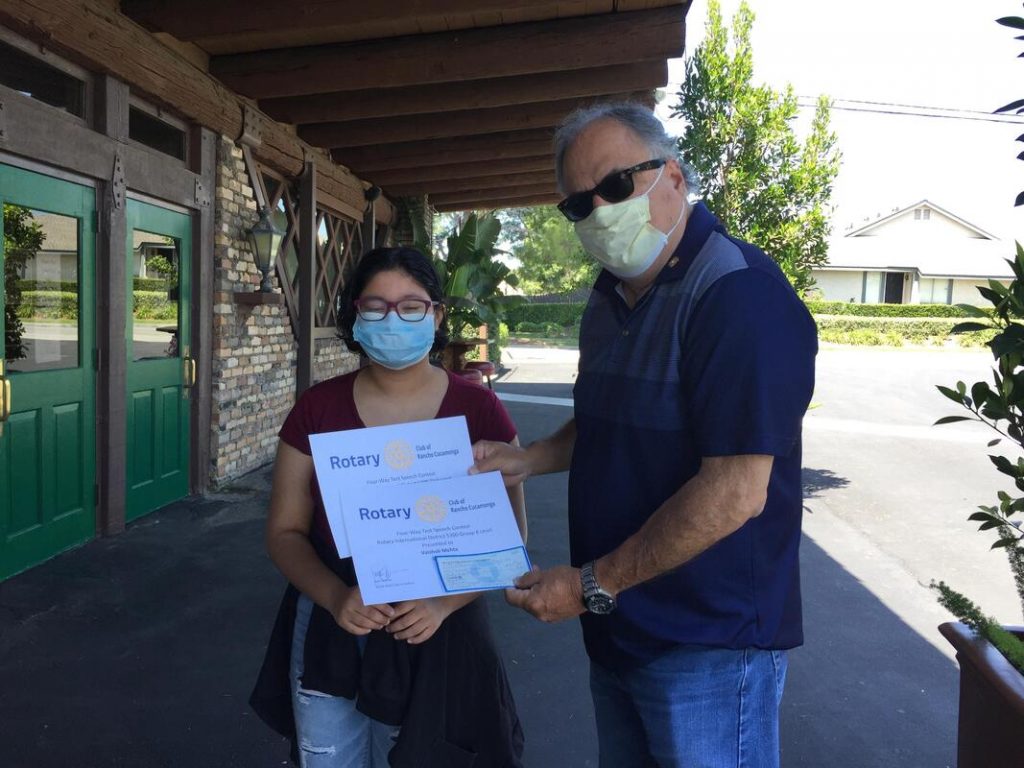 Rick awarding Vaishali (Missy) Mehta her Certificate for coming in 1st Place at our Club Level for the 4-Way Speech Contest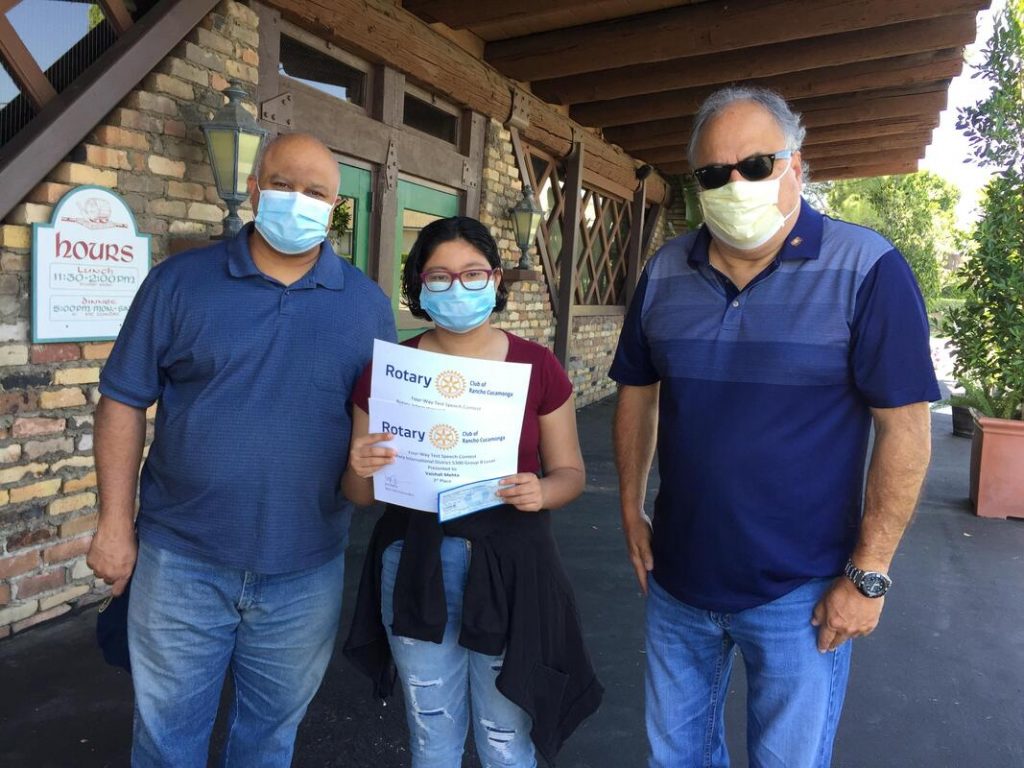 Her dad Arvind with daughter Missy and Rick
Weekly Meeting
This rotary club meets weekly to learn, exchange ideas, connect and plan.
We usually meet
Tuesdays at Noon
Cask 'n Cleaver
8689 E 9th St.
Rancho Cucamonga, CA 91730
Rotary Club of Rancho Cucamonga Partners
Alta Loma High School