Rotary Club of Rancho Cucamonga
The Rotary Club of Rancho Cucamonga is a service organization for the communities of Alta Loma, Rancho Cucamonga and Etiwanda.
Our Rotary Mission: To Make a Difference
Together we see a world where people unite and take action to create lasting change across the globe, in our communities, and in ourselves. By honoring our past and embracing our future, we can evolve and keep Rotary not only relevant, but thriving. The time is right to move toward realizing a new vision that brings more people together, increases our impact and creates lasting change around the world.
Together we
Work with Rotary International to make the world a better place
Find problems in our own community that we can address
Work to solve problems both locally and globally
Facilitate the coming together of hard workers and leaders within our community
Join us to
Make a difference
Be a part of a global organization that has been addressing challenges around the world for more than 110 years
Network with other rotarians in the community
Develop personally
Become a Sponsor
Help support the Rotary Club of Rancho Cucamonga with an Annual Sponsorship to provide the community these worthwhile annual endeavors. Services support the community's youth, elderly and vulnerable.
Upcoming Events
It seems we can't find what you're looking for. Perhaps searching can help.
Latest Posts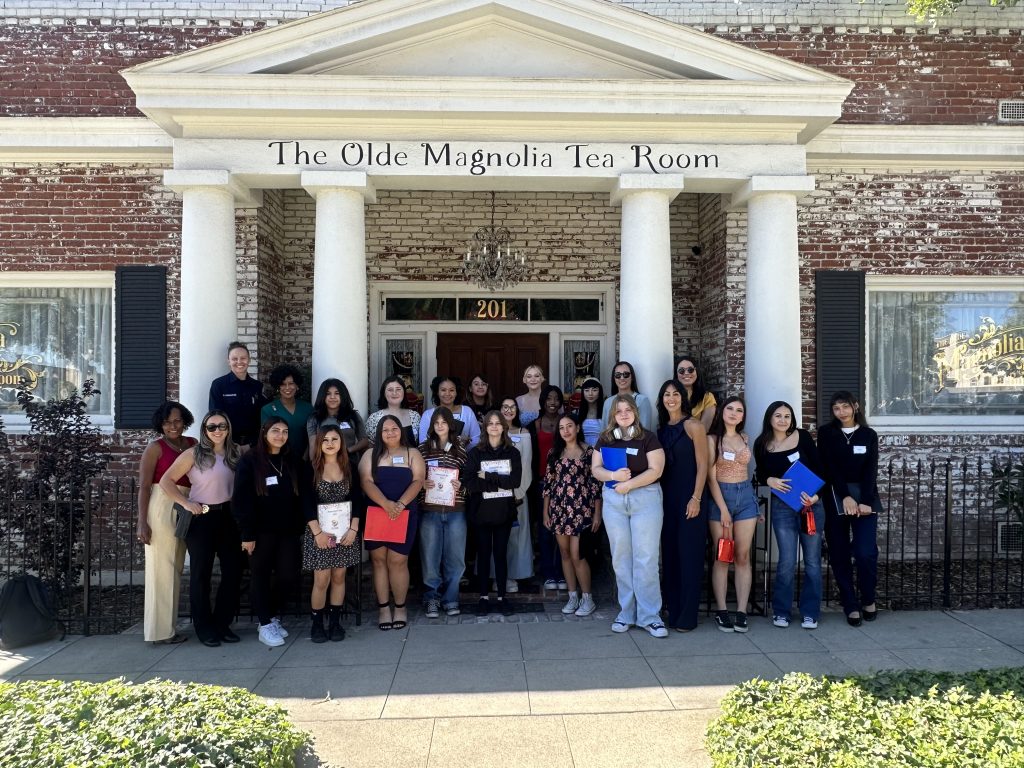 This year our event was held at a charming venue, 'The Olde Magnolia Tea Room', in Upland. Alta Loma High School, Etiwanda High School, Los Osos High School and Rancho Cucamonga High School counselors all selected girls to attend the event. The purpose of the event was for the girls to hear inspirational speeches from successful young professionals at a fun and memorable location. The speakers were young women who currently work in various careers such as fire service, law enforcement, journalism, dentistry, social work, and local government. The speakers shared about life experiences, the value of education and the importance of goal setting, despite the reality of possible failures. The girls were attentive and interacted well with the speakers all while they enjoyed their lovely afternoon tea treats. Ultimately, our goal is for the counselors, speakers and Rotarians to communicate with each other concerning the progress of each girl for the remainder of the school year, because they may need mentorship and additional guidance, in order to achieve their educational and career planning goals.
Weekly Meeting
This rotary club meets weekly to learn, exchange ideas, connect and plan.
We usually meet
Tuesdays at Noon
Cask 'n Cleaver
8689 E 9th St.
Rancho Cucamonga, CA 91730
Rotary Club of Rancho Cucamonga Partners
Alta Loma High School